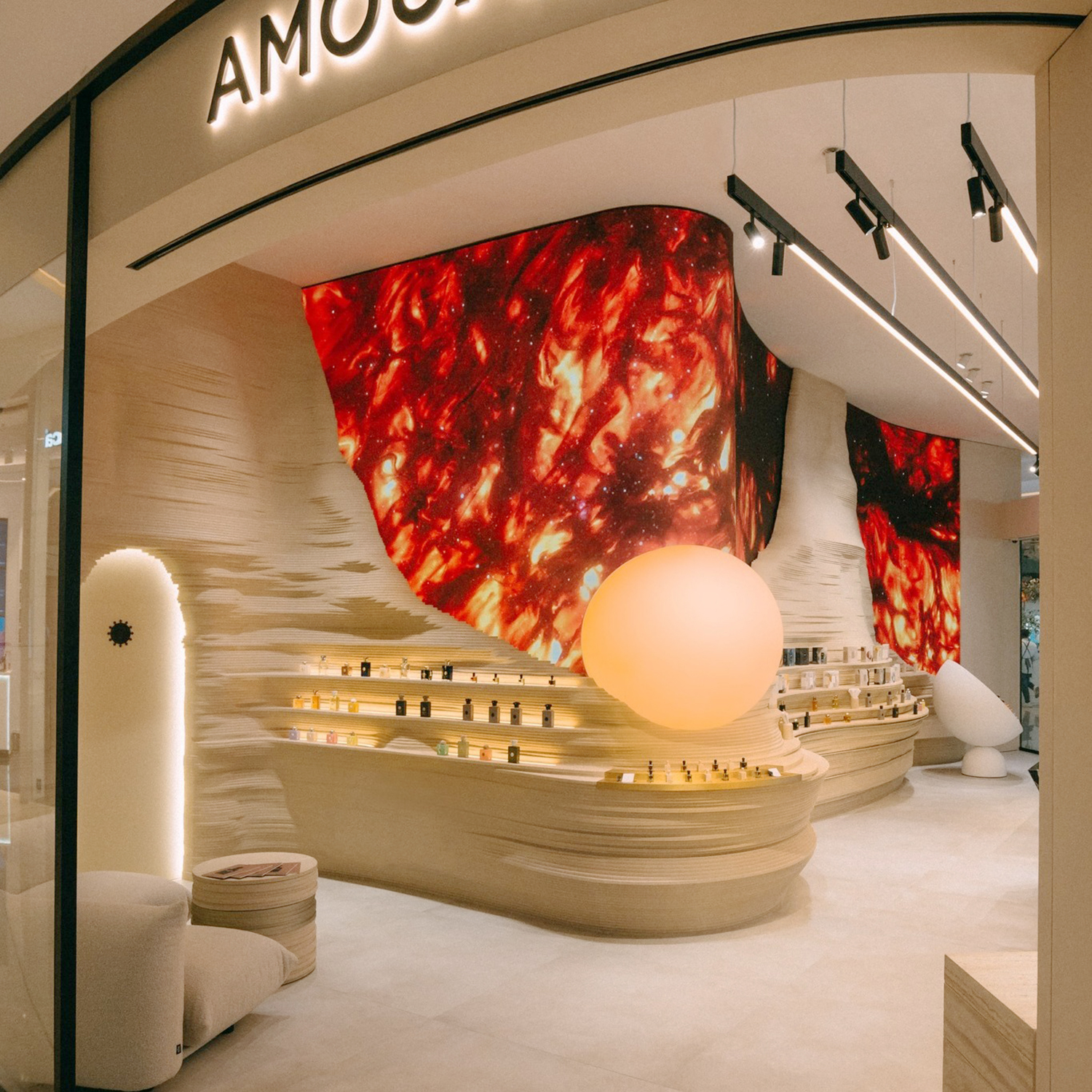 Amouage, Dubai Mall
For the newest AMOUAGE flagship concept in Dubai Mall imagined by Héroine Agency, we have provided the technical conception and the realization of the consultation experience.
This interactive fragrance consultation combines emotional and rational elements. It helps to discover which is its favorite scent among 50 individual fragrances.
Accompanied by an advisor, customers are invited to select in the table consultation an olfactory family like fresh, floral, or amber, then choose the intensity and add their preferred ingredient (oud, vanilla, rose, ..) . Immediately they can see the juices corresponding to their selection criteria illuminated on the wall sculpture.
Thank to this fragrance finder consultation, clients can discover the unique fragrance that feet them the best.