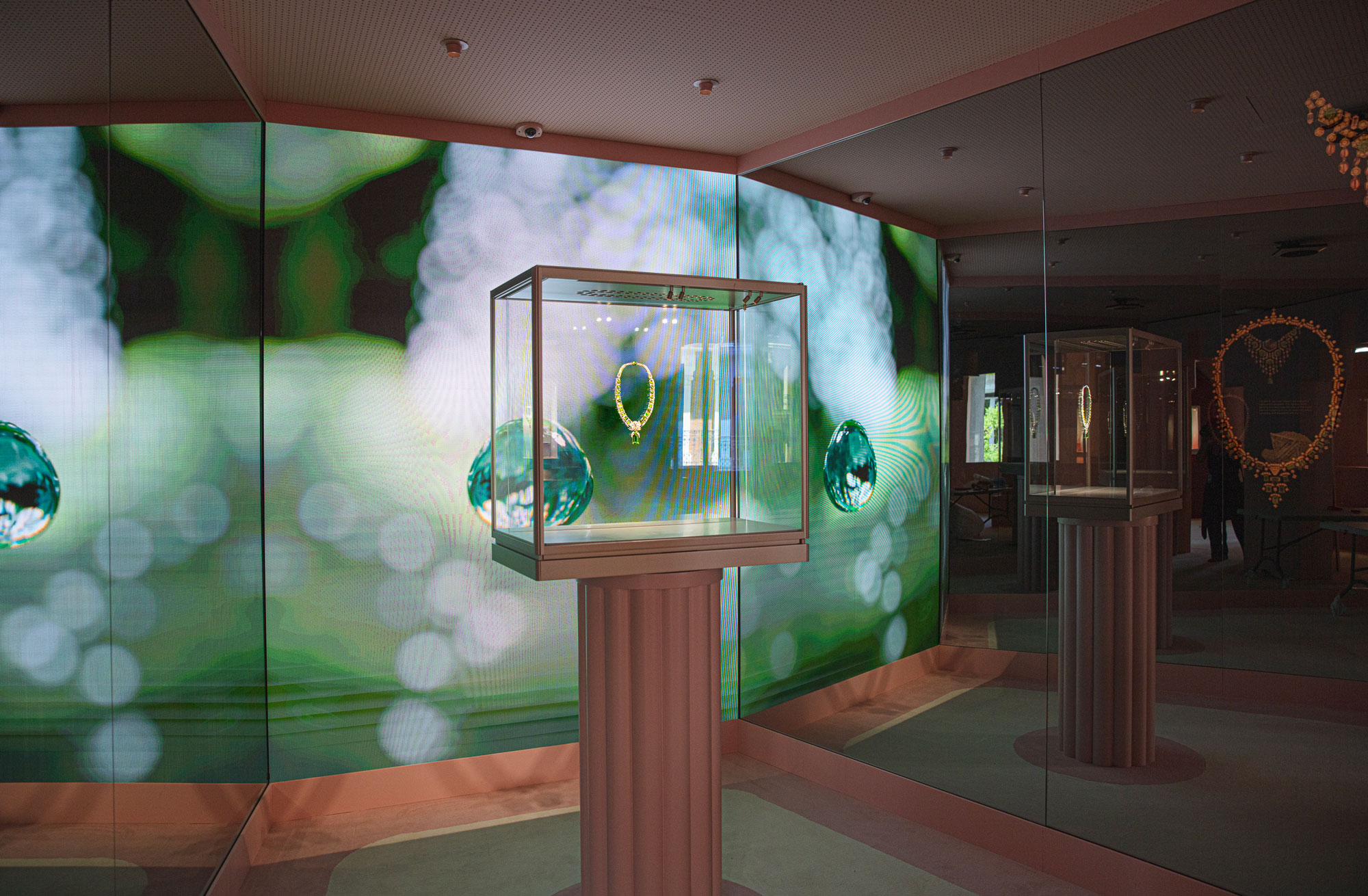 Cartier, Beautés du Monde
For the launch of the new Cartier's High Jewelry collection called Beautés du Monde, we have designed 3 immersive installations and we have made the technical follow-up with the Cartier team.
A singular experience where the pieces seem to float in the air in the middle of a video background multiplied by a game of mirrors.
Content by New Collective.