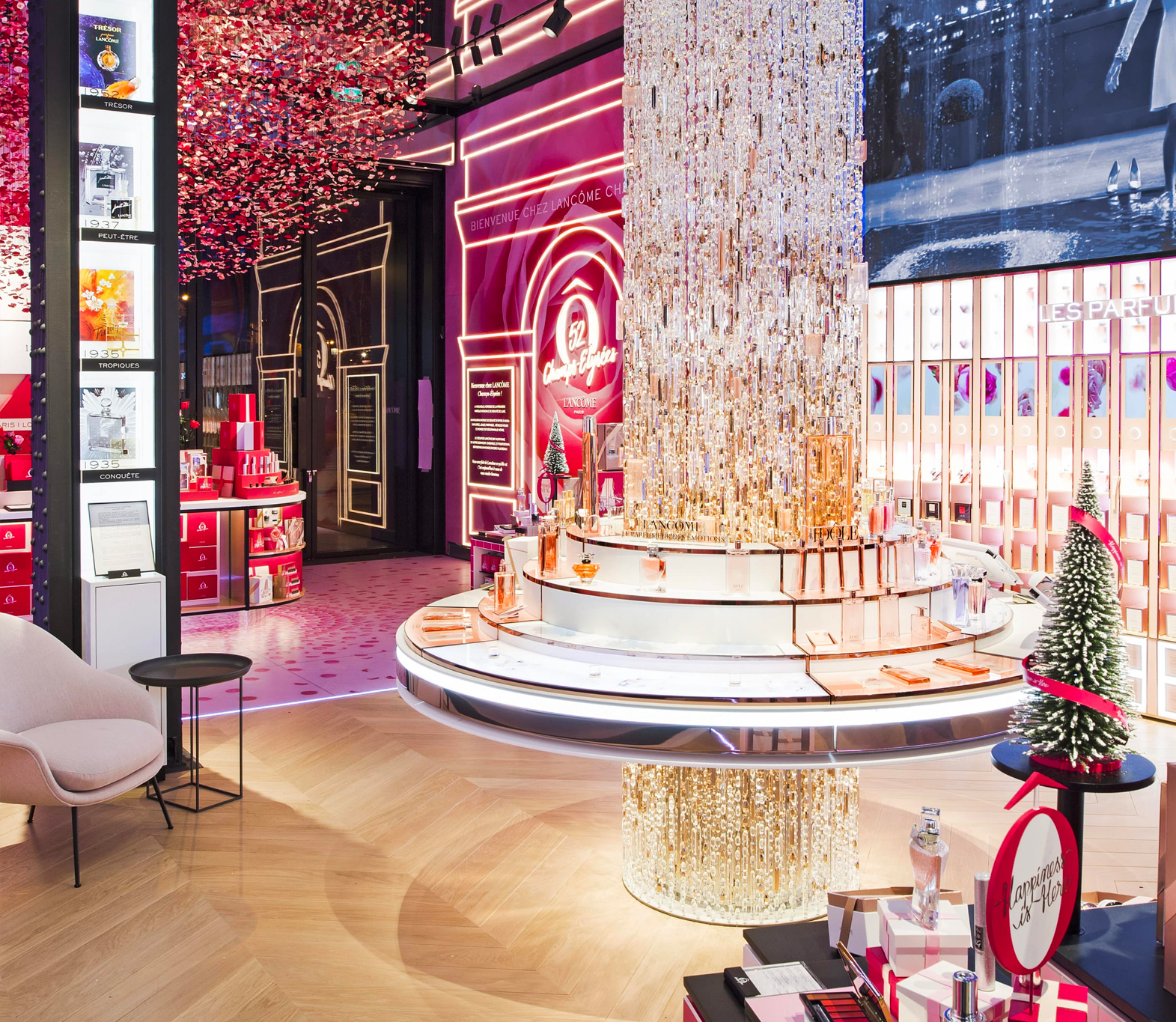 Lancôme, perfumes organ experience
For the Lancôme store on the Champs Elysées, Paris, we developed a unique olfactive experience in collaboration with Omedia and Atelier 181.
Consumers were invited to answer several questions on an iPad through a diagnosis.
As the result was being displayed on the iPad, 3 LEDs lit up directly on the display to highlight the corresponding fragrances and invite consumers to discover their answers.