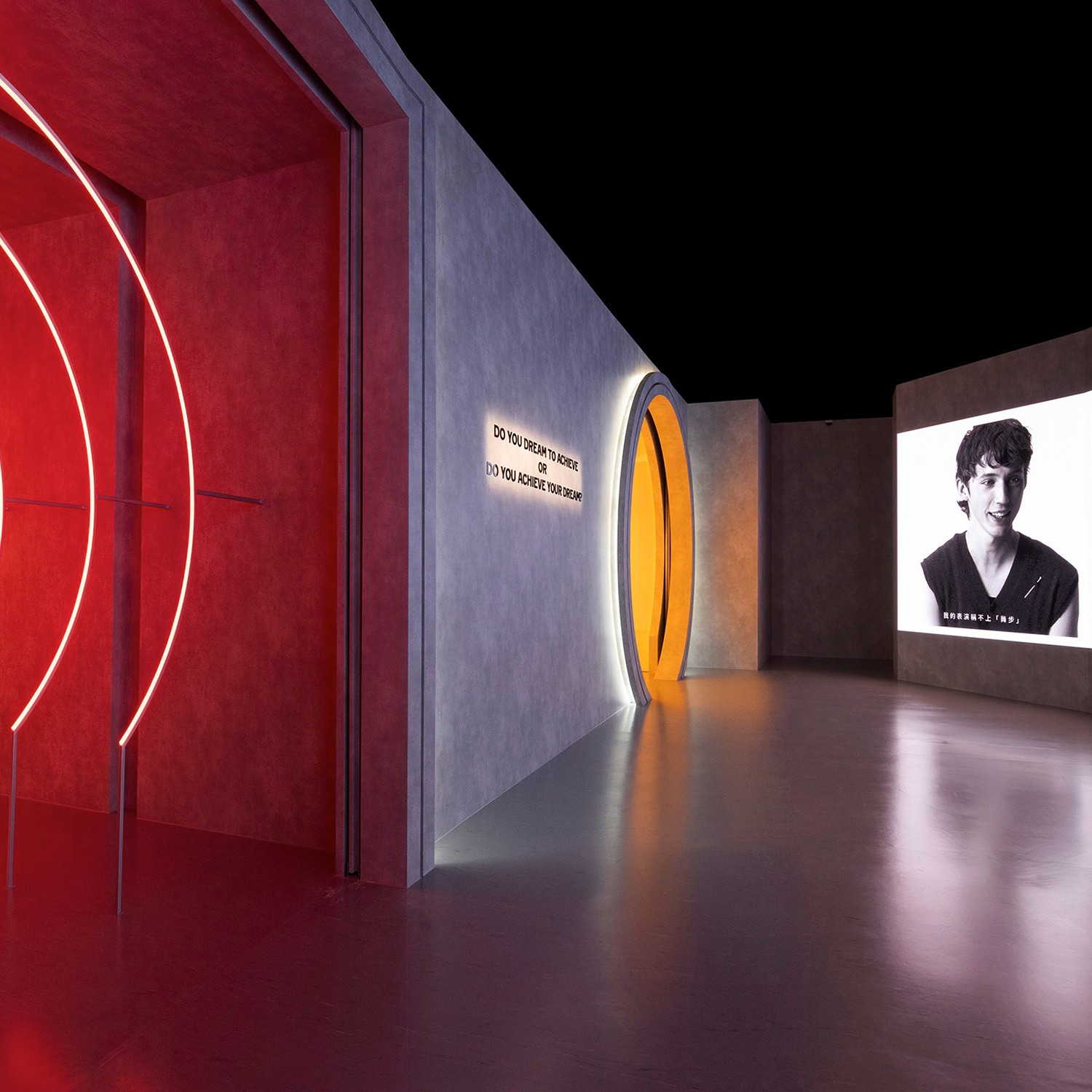 Pasha de Cartier Pop Up experience
For the launch of the new Pasha de Cartier, we have imagined, designed, and develop a unique event podium inspired by the singular codes of the watch combining the round and the square.
When arriving in front of the double entrance, visitors had to make a choice and defined their own path between:
DO YOU DREAM TO ACHIEVE OR DO YOU ACHIEVE YOUR DREAM?
All along the journey, the public discovered different codes and attributes of the watch around specific experiences:
–      Oversize photo call installations with light or mirror
–       Interactive games (Connect 4 and Maze)
–       Big Time room with plenty of screens represented the achievers speaking altogether.
An immersive and playful podium dedicated to the new Pasha generation has been deployed in Taïwan, Milan, and Mexico.