Contactless fragrance diffuser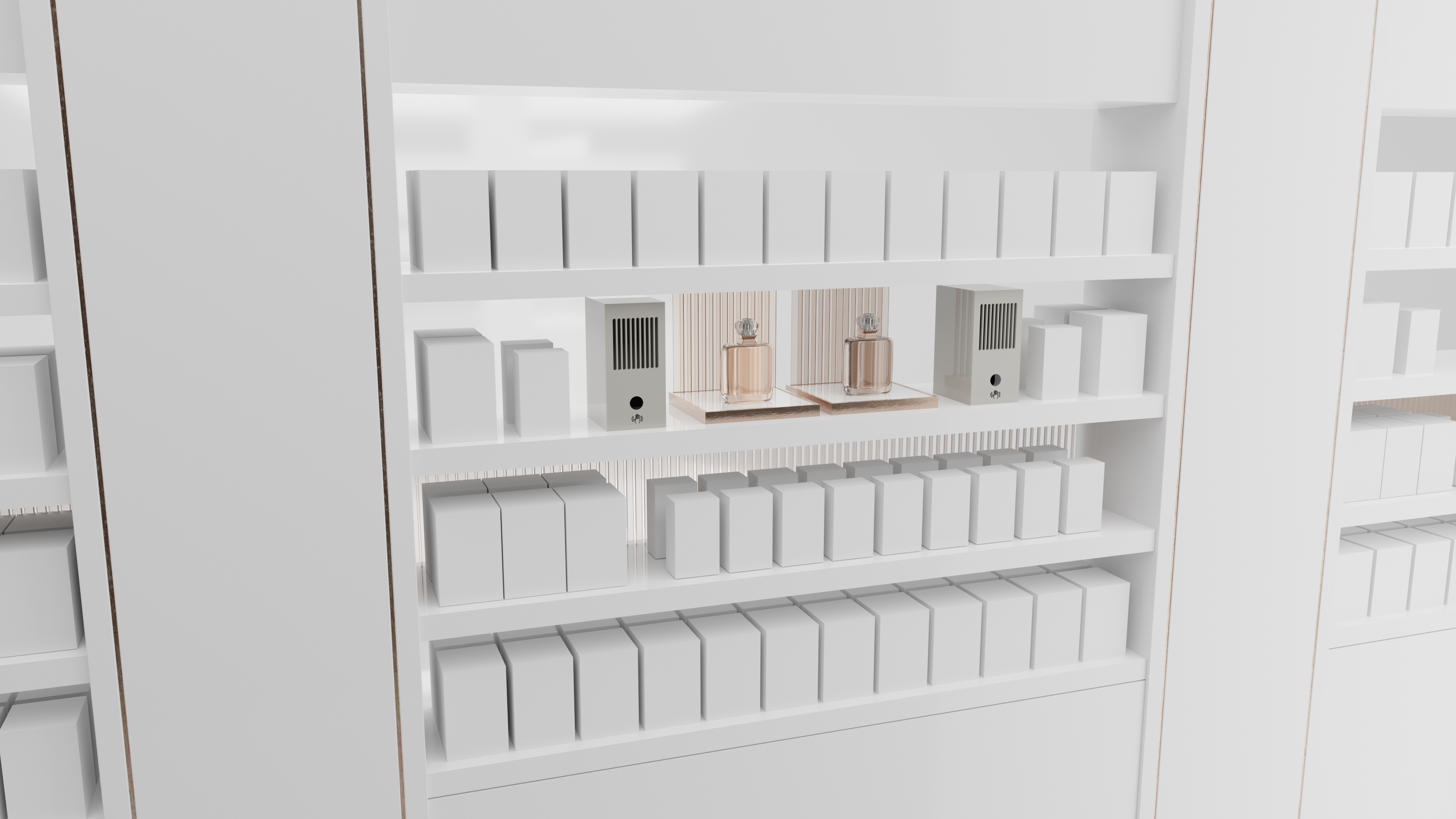 In this COVID time, how can you make people discover a perfume without touching anything in POS?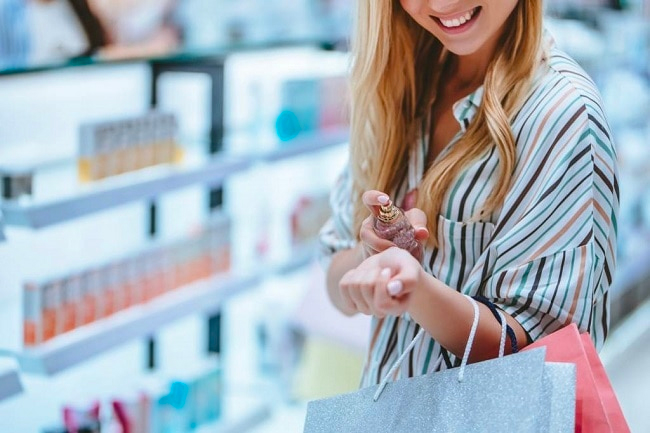 By integrating an fragrance diffuser with a contactless sensor in your display to let customers discover any of your fragrances without touching anything.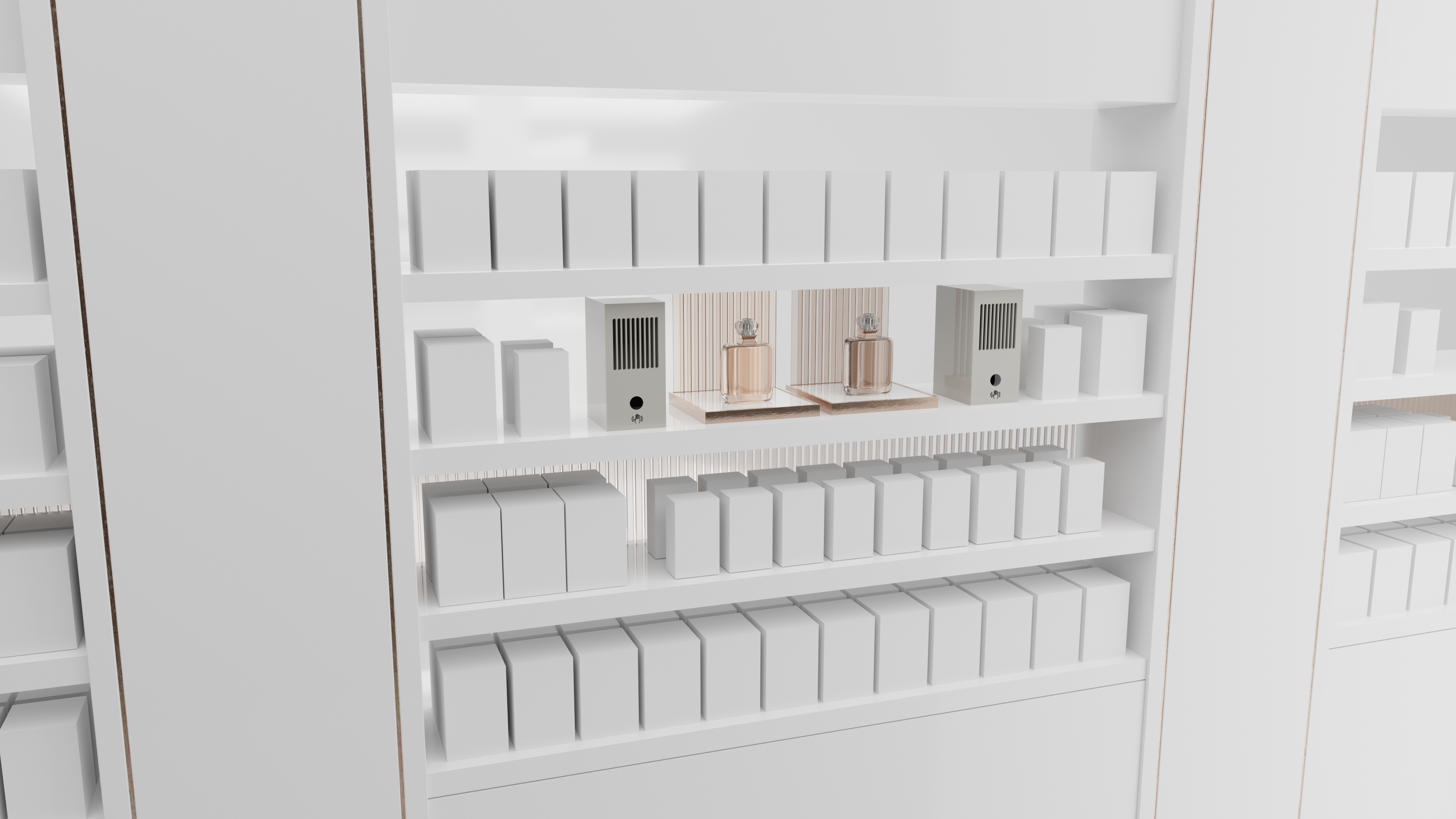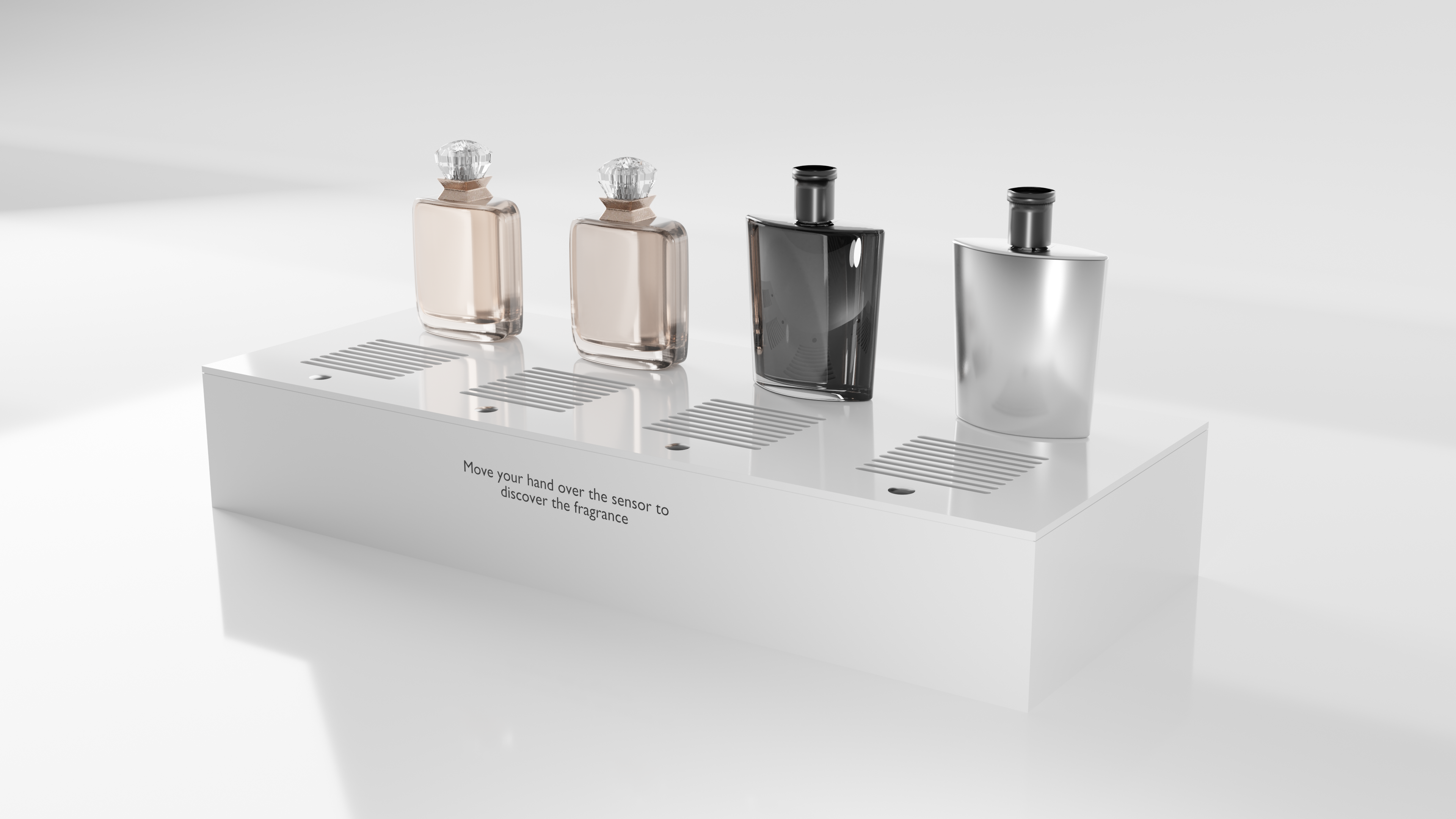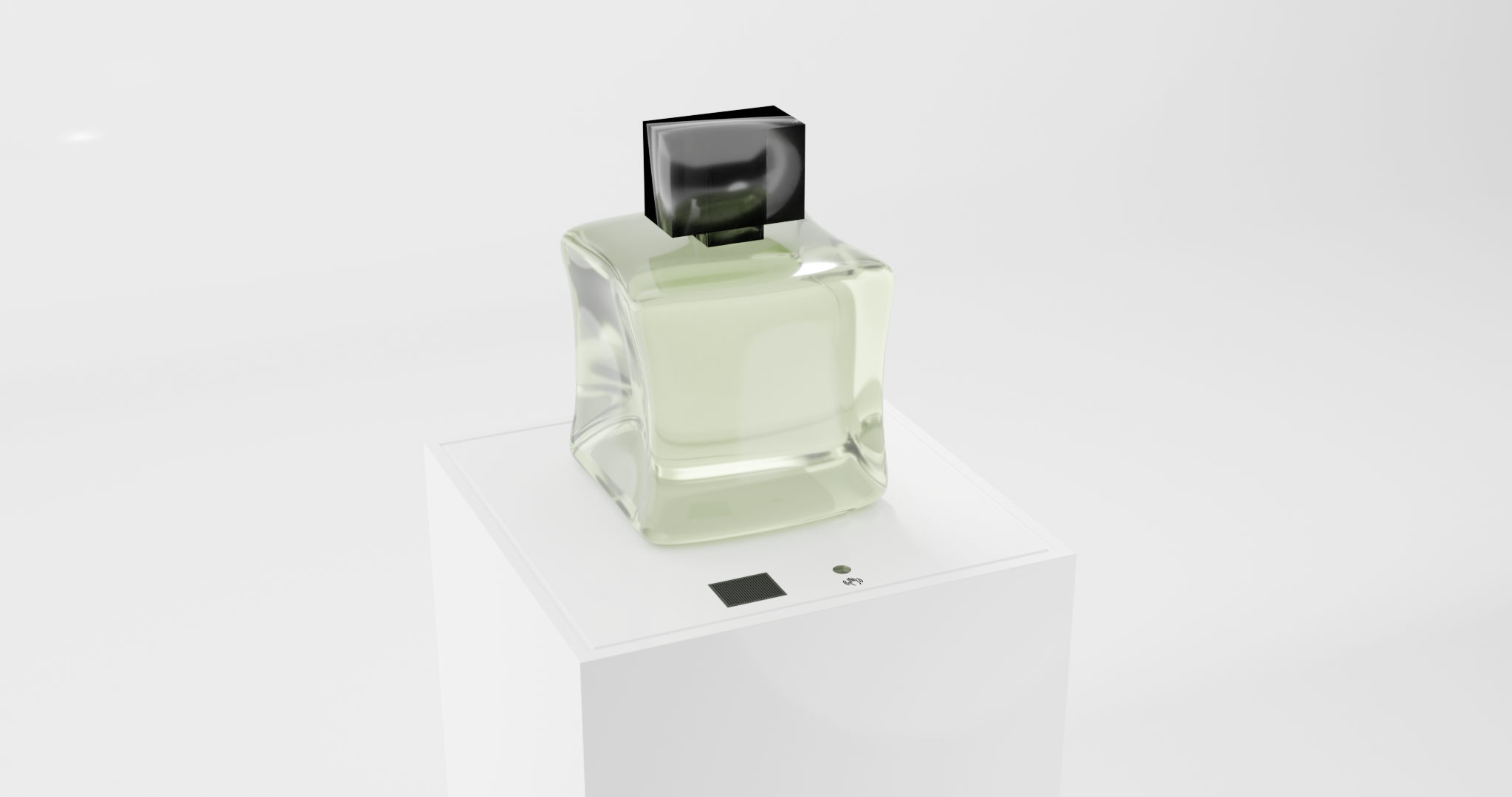 Diffusion back wall with video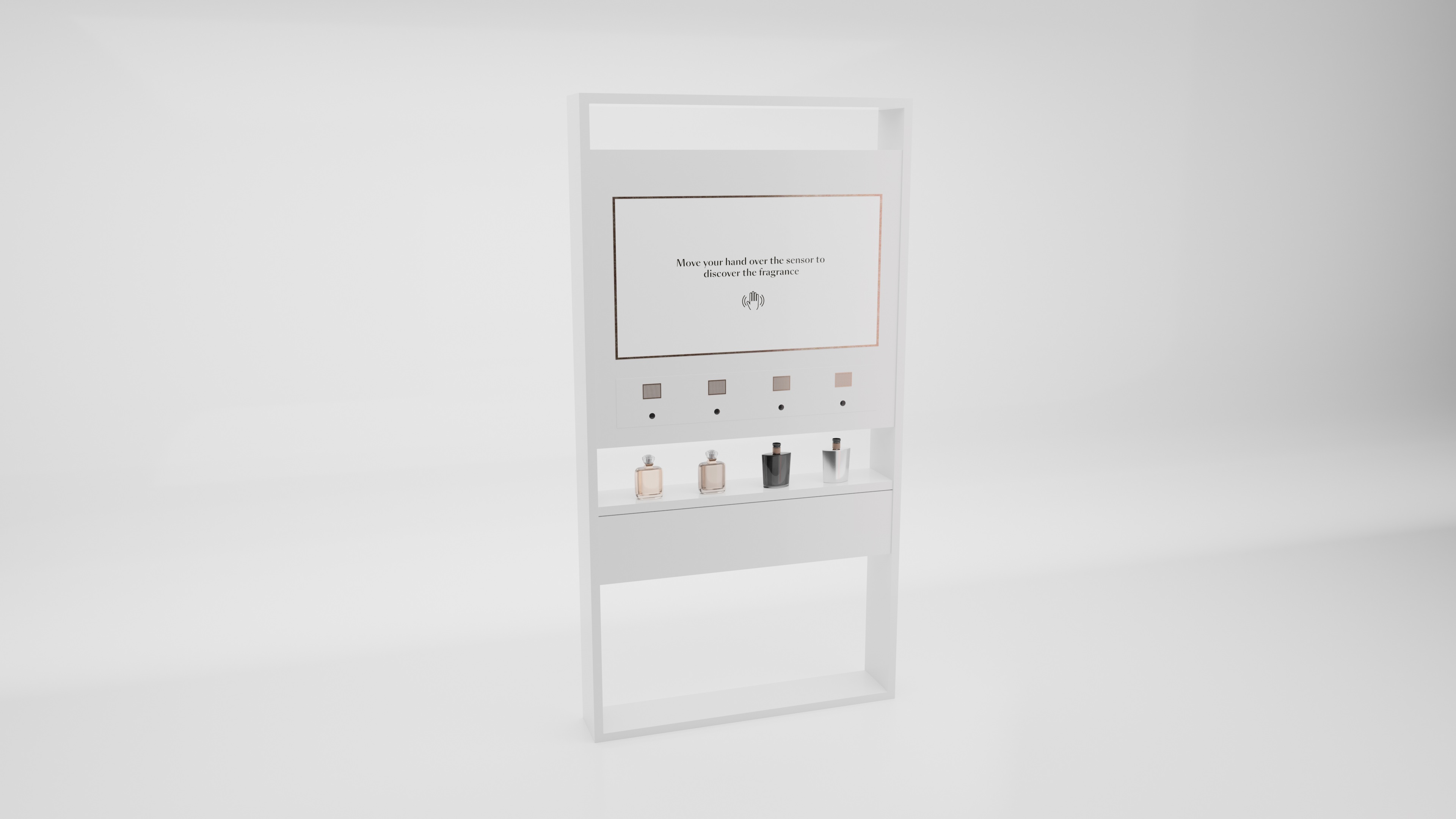 Diffusion with mechanical animation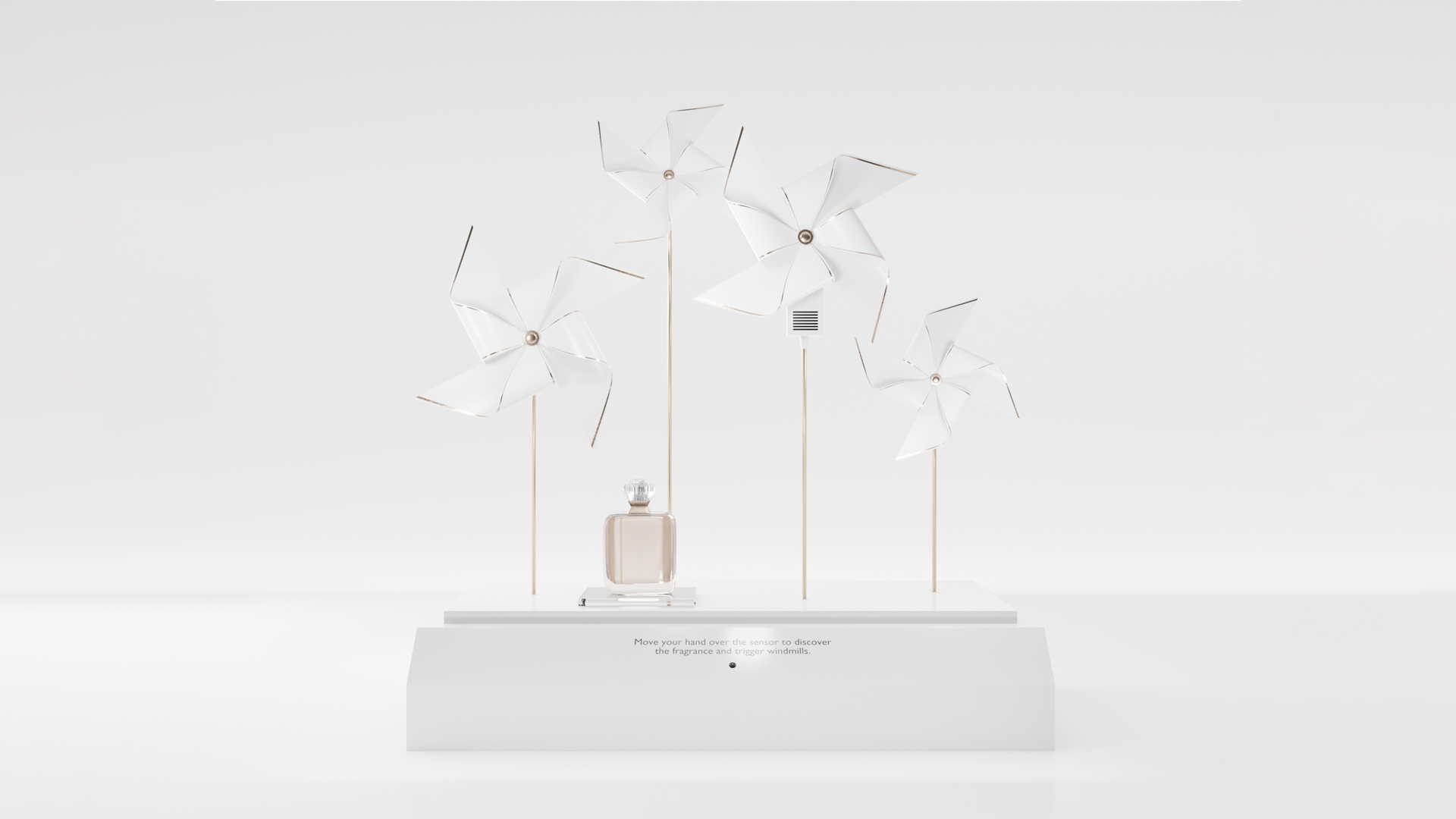 Contactless sensors
The infrared sensor is an alternative to replace any type of switch in order to avoid any contact in the POS.
When the client move his hand over the sensor, the perfume diffusion is triggered.
Air dry diffusers
The air dry diffuser offers an immersive olfactory experience to the consumer during product discovery in the POS.
This system allows a faithful reproduction of the fragrance thanks to dry air diffusion.
Cartridges filled with micro beads of fragrance are attached to a fan-equipped system.
This diffuser works on battery or on power supply depending on your needs.
2 sizes for different integrations