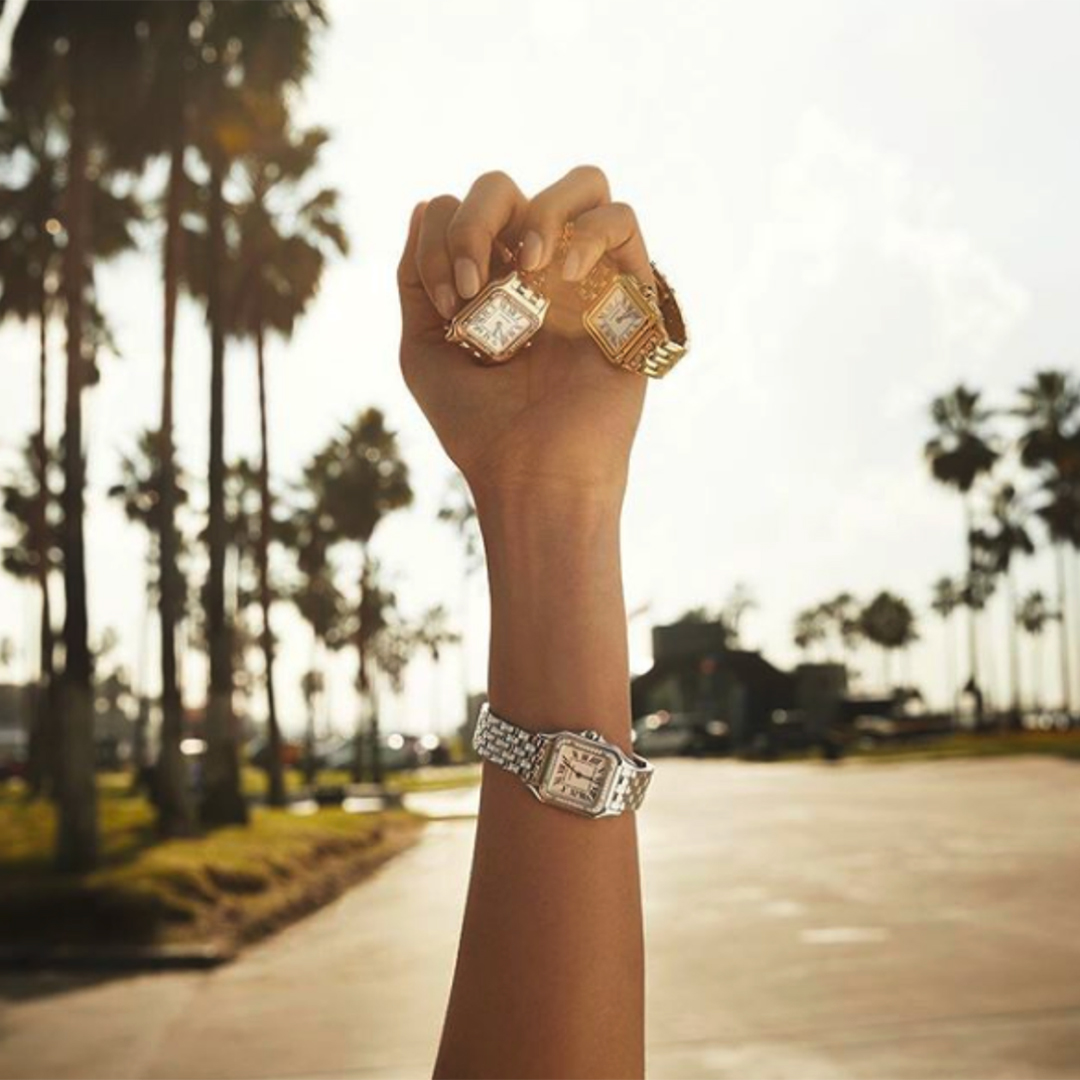 Cartier La Panthère, Watches and Wonders fair
An art installation proposal for the Watches and Wonders Geneva Fair 2018 that immersed participants in the Golden Hour time in Los Angeles.
At the heart of the installation, an ocean wave echoing the link of the new Panther watch ripples autonomously in a fluid and poetic movement, letting its shadows and tinted reflections dance along the automatic solar movement.
On either side, two rows of palm trees placed on a display close the perspective and enhance the visual effect as their shadows are projected on the divider screens which partition the space.