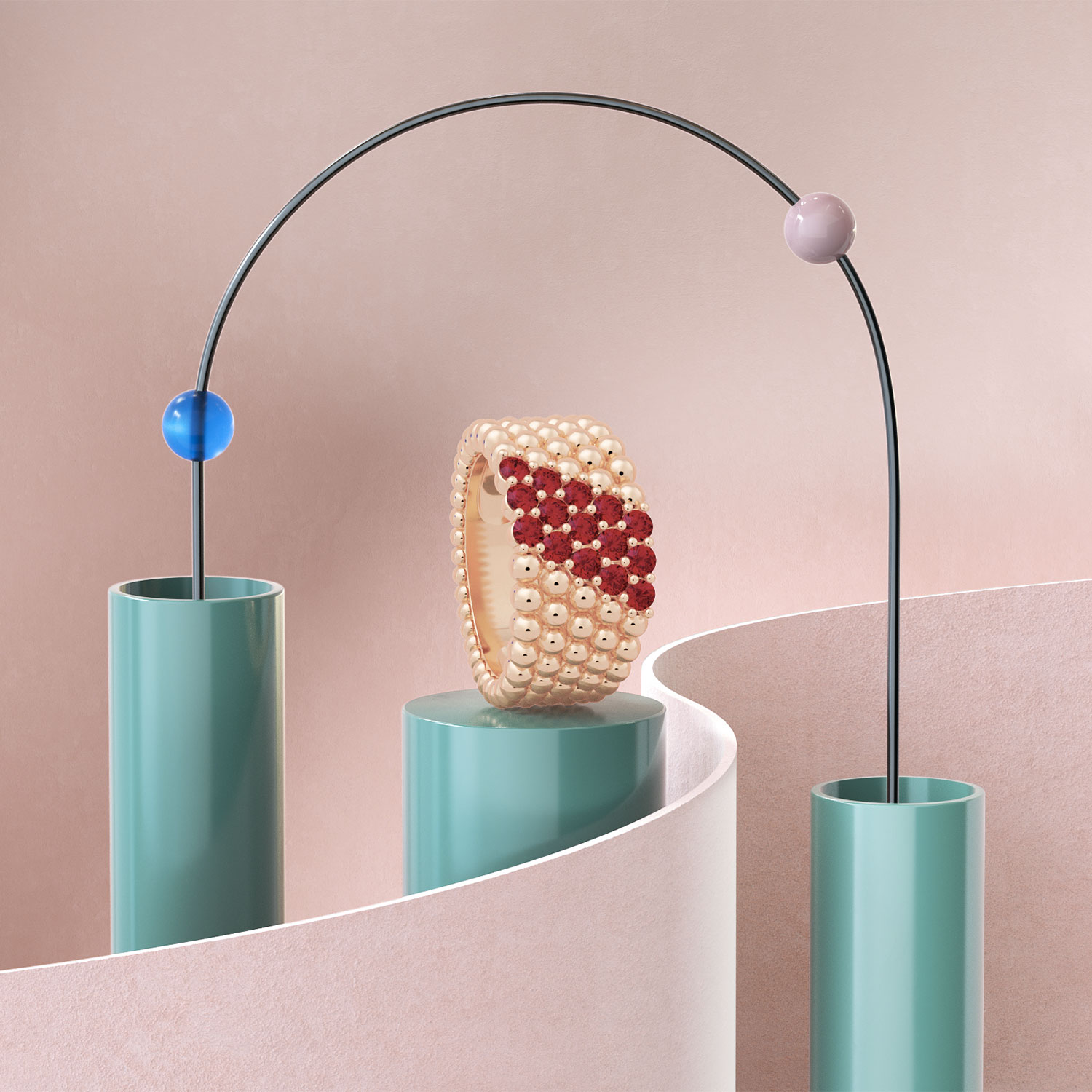 VanCleef & Arpels, Perlée collection
For the launch of the new Perlée creations in 2022, we have imagined and created two mobile games: Climbing Pearl and Rolling Pearl.
The user is invited to play with the pearl, which is the emblem of the collection. The experience is based on the global art concept created by the artist Arthur Hoffner and has been deployed for press events, store events, popup stores, and online.